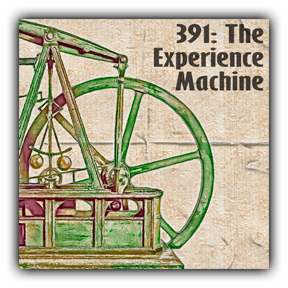 The Experience Machine
Suppose there was an experience machine that would give you any experience you desired. Super-duper neuropsychologists could stimulate your brain so that you would think and feel you were writing a great novel, or making a friend, or reading an interesting book. All the time you would be floating in a tank, with electrodes attached to your brain. Should you plug into this machine for life, preprogramming your life experiences? Of course, while in the tank you won't know that you're there; you'll think that it's all actually happening ... Would you plug in? What else can matter to us, other than how our lives feel from the inside?

- Robert Nozick, "Anarchy, State, and Utopia"
Tracklist
01 The Experience Machine
02 Still Falls The Rain - The Raids 1940, Night And Dawn
03 Stupidity (Runs Through Everything)
04 Blitzkrieg Bop
05 Casualties of the Welfare State
06 Refugee Blues
07 Clementine Reverie
08 Bloodless Guns
09 Long Black Veil
10 The Shoes of Revenge
11 ...because the voices told me to
12 Thirteen Nights
13 Why Are We Sleeping?

Track 2: Words by Edith Sitwell, music by 391
Track 4: Words and music by Joey Ramone, Dee Dee Ramone, Tommy Ramone, Johnny Ramone
Track 6: Words by W.H. Auden, music by 391
Track 9: Words and music by Marijohn Wilkin, Danny Dill
Track 13: Words and music by Robert Wyatt, Michael Roland Ratledge, Kevin Cawley Ayers

All other tracks composed by 391
All tracks performed, engineered and produced by 391 at Waterden Studios, Larbert