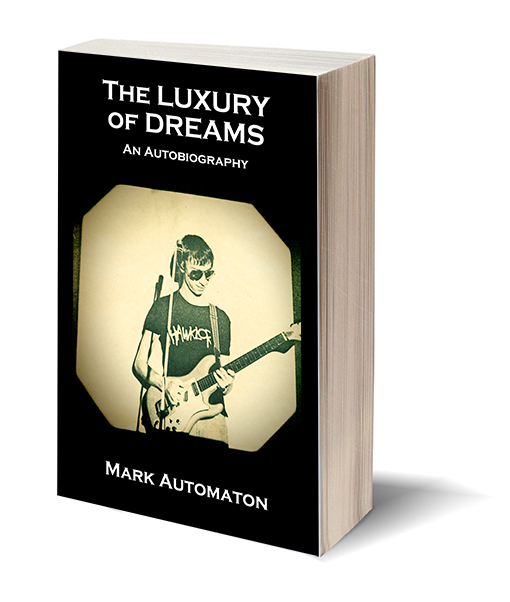 The Luxury of Dreams
An Autobiography
Mark Automaton came to prominence as a founding member of the seminal "cassette culture" band the Instant Automatons, who were instrumental in spearheading the UK DIY music scene of the late 70s and early 80s. In "The Luxury of Dreams", we learn the fascinating story not only of the Automatons, but of Mark's extraordinary creative career spanning forty eventful years. This remarkable and candid memoir gives an unprecedented insight into how an unlikely amateur from the wilds of Lincolnshire became part of a movement that changed music.
Infused with Mark's laconic wit and dry humour, this is an enlightening, vibrant and relentlessly honest account of a charismatic cultural commentator and the irresistible urge to create that drives him.
About the Author:
Mark Lancaster was born in a small village in Lincolnshire and now lives in a small town in Scotland.
For the past forty years, he has led a double life as Mark Automaton; founding member of the Instant Automatons, songwriter, musical collaborator, producer and occasional live performer.
This is his first book and also, probably, his last.